The Shifting Tides of Salt in Your Body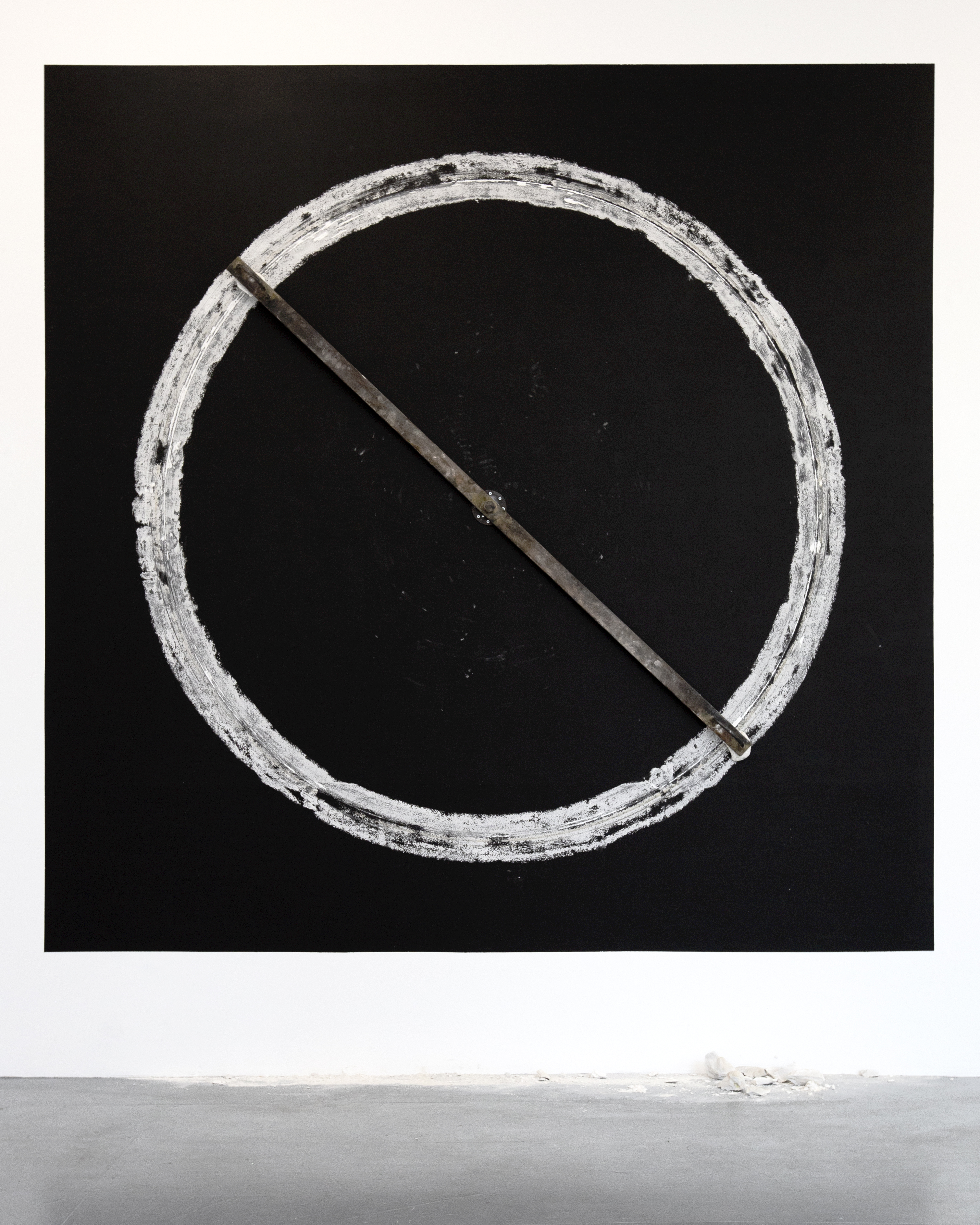 The Shifting Tides of Salt in Your Body (2022) is an exploration of the chalk which litters the bay near my family's new home in Broadstairs. In January of 2022, my mother's landscape suddenly changed drastically. Every time I visited her, we explored the neighbouring beaches.
These chalk beaches are in a constant state of flux. They change and morph into something new as the porous rock is sculpted by the sea - echoing the feelings that come with discovering and familiarising oneself to a new home.
As the metal structure is turned, the chalk creates a circle on the black wall, which in turn consumes the rocks. Here, the rocks no longer exist in their original form, instead existing as photographs.